DFA held a mini saber tournament on Saturday, September 18, 2021.
Eight fencers in all, medals and ratings awarded!
L-R: 8th place, Alex Allen, 7th place, Jason Ward, 6th place, Ian Amick, 5th place, David Greene, 4th place, Dan Qu, 3rd place, Nick Richardson, 2nd place, Alec Gibson, 1st place and earning his E21 rating, 14 year old Peter Zappia!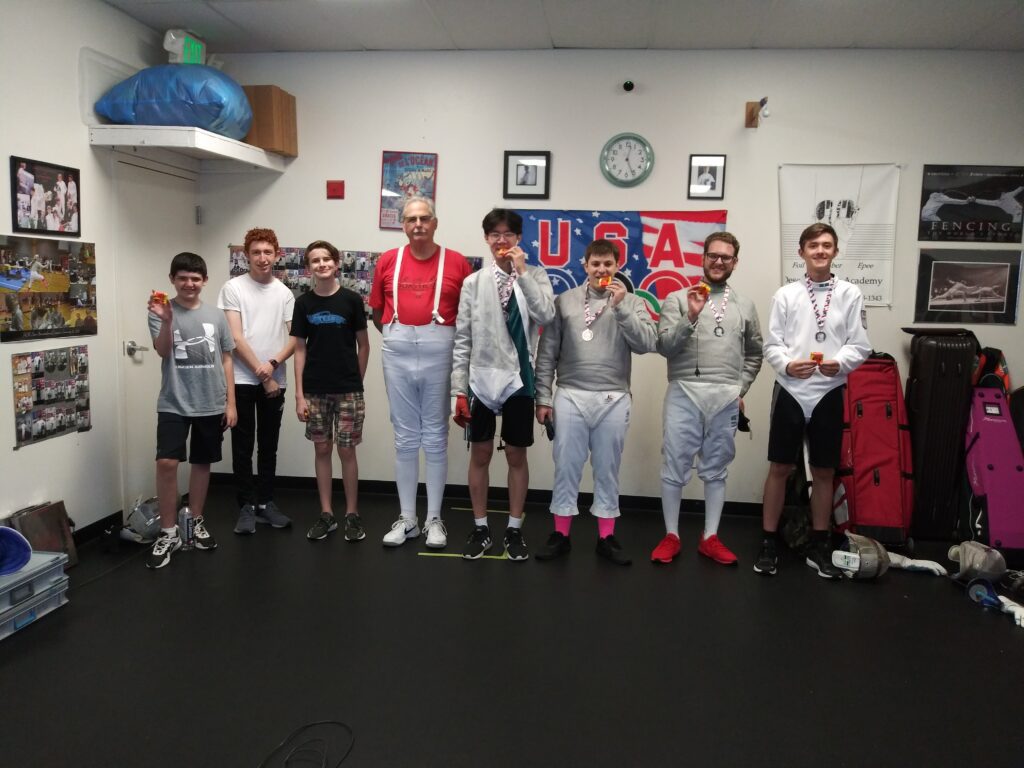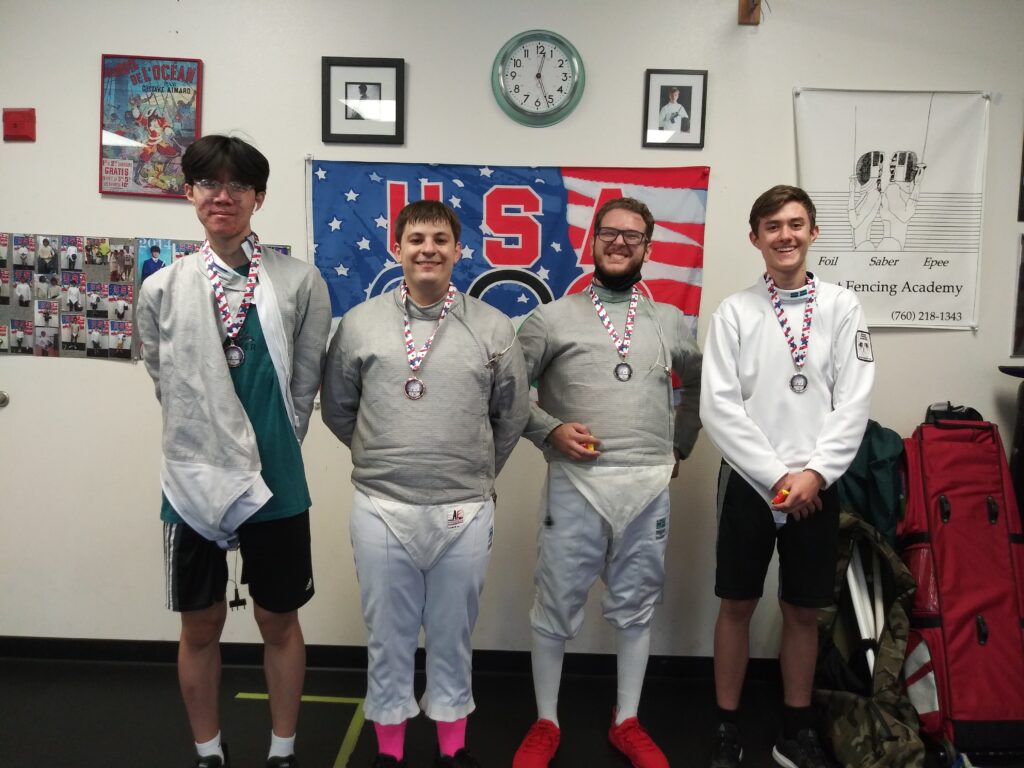 L-R: 4th place Dan Qu, 3rd place, Nick Richardson, 2nd place, Alec Gibson, 1st place, Peter Zappia