Hi to All…Happy April…Happy Easter!!!
CLUB NEWS:
DFA held a mini saber tournament on Saturday, March 19,
We had 7 fencers with Peter Zappia taking 1st place and earning his E22 saber rating!
Josiah Llapitan, mechanical engineering major at UNLV, was home for Spring break and competed in our tournament, taking 2nd place!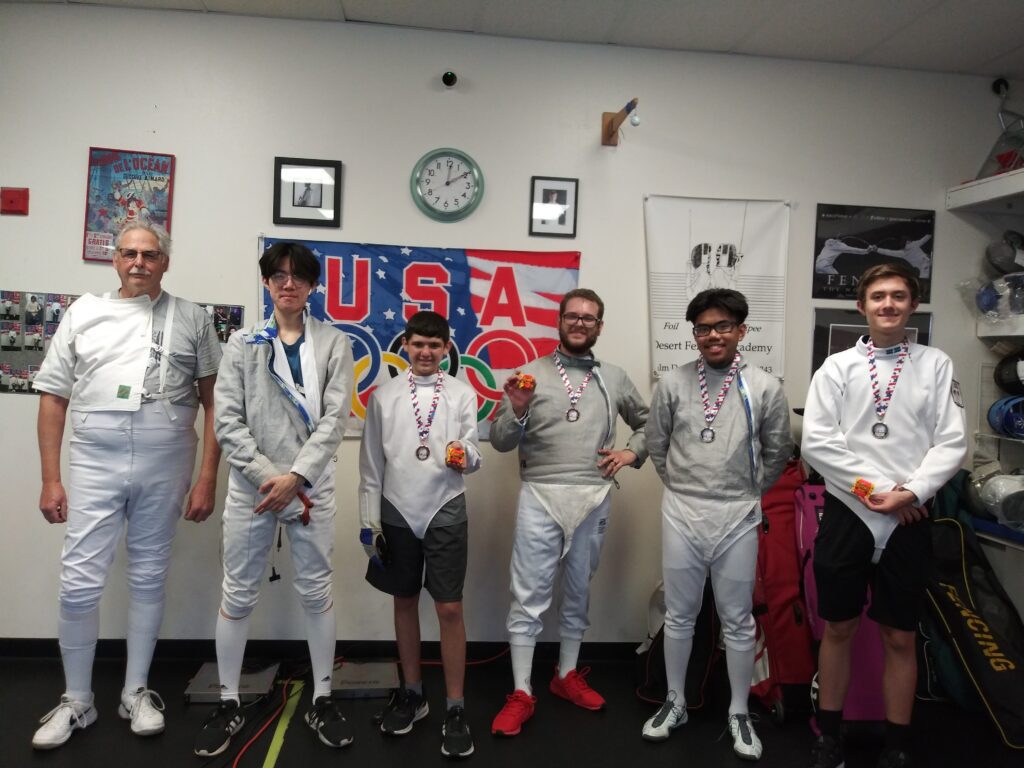 Gary Kautz is a grandfather for the second time this year(!!!), welcoming into the world his first granddaughter, Ava, weighing in at 6 pounds, 12 ounces.
That's two grandsons, one granddaughter and himself…Gary's got a mini fencing team going!
I know it's already 100 degrees, however, I just got in the latest order of DFA sweatshirts!
Quite the adventure with suppliers and the supply chain.
They are beautiful and amazingly light weight. White with the DFA logo in black, very stylish.
Smalls, mediums, larges, extra larges. $30.
Also available are DFA tee shirts, small, medium, large and extra large. Colors are yellow, pink, red, purple and blue. Get these at $10.
DATES & EVENTS:
DFA will be closed on Friday, April 15.
There will be sparring on Saturday, April 16, usual times, 9:30 a.m. for saber and 12 noon for epee.
Wishing everyone an awesome April and a happy and blessed Easter!
Leslie, the fencing coach