Hi to All…Happy February…Happy Valentine's Day!!!
I think we are ready for some love and hugs, chocolates and flowers!
CLUB NEWS:
DFA celebrates its 20th anniversary on February 24th!!!
I opened the club in 2003, on my birthday, February 24th. What a gift it has been!
Another most notable birthday celebration, epee fencer Ira Rader celebrates his 93rd birthday on Sunday, February 5th!!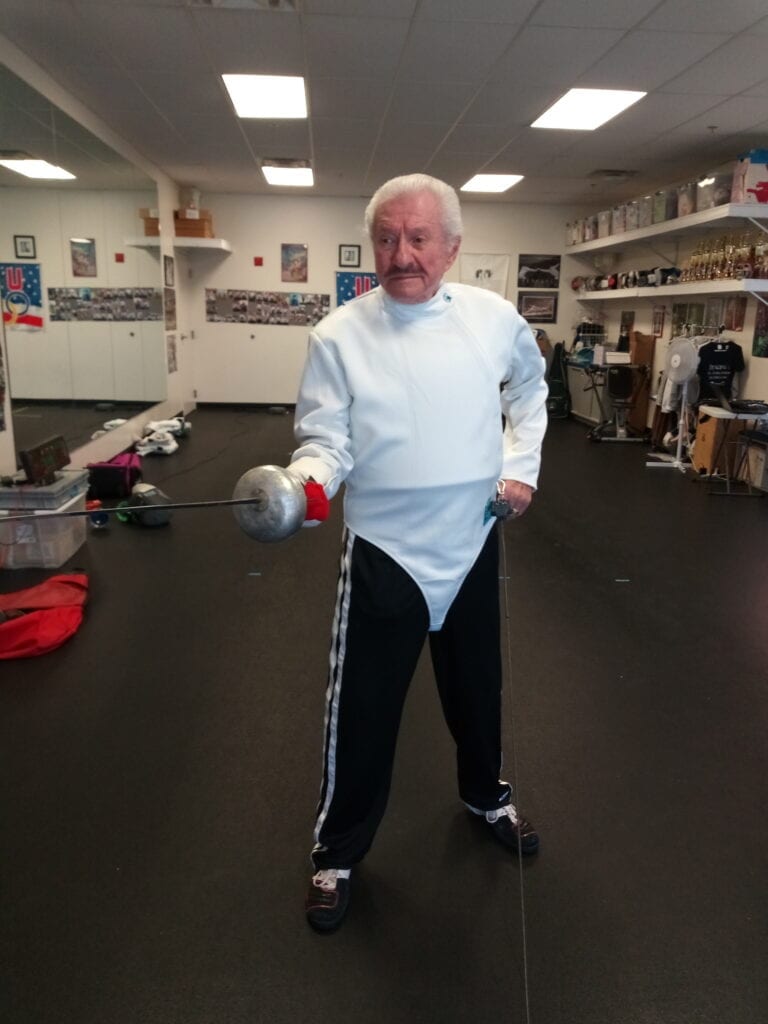 DFA January 28 Saber Tournament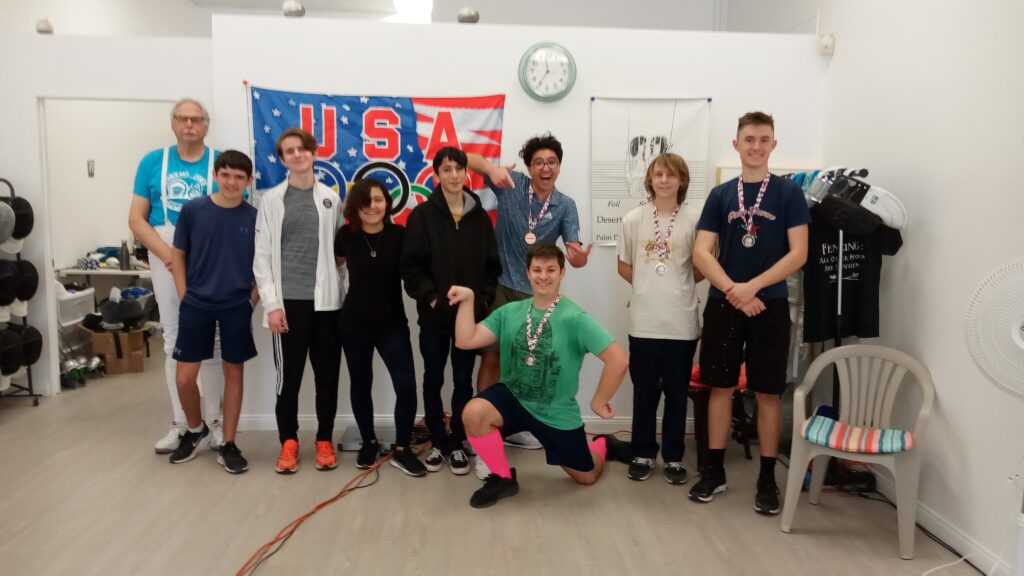 L-R: 9th place, David Greene, 8th place, Alex Allen, 7th place, Ian Amick, 6th place, Abby Stockton, 5th place, Gil Maruvada, 4th place, Aiden Stockton, 3rd place, Nick Richardson, 2nd place, Cassius Crover, 1st place, Peter Zappia, (earning his E23 saber rating!).
DATES & EVENTS:
Yes, the club will be open on Valentine's Day, Tuesday, February 14.
Yes, the club will be open on President's Day, Monday, February 20.
The Ira Rader 2nd Annual Epee Tournament will be held on Saturday, February 25.
Check-in at 11:30 a.m. Start time at 12 noon. Entry fee $10. USFA sanctioned for ratings.
Wishing everyone a delight Valentine's Day!
– Leslie, the fencing coach